Interactive Brokers has cheap commissions ($0.005 per share, minimum of only $1 per trade), awesome executions, great borrows on many hard-to-short stocks, and a great trading platform (trader's workstation or TWS). Up until now there were only two things I did not like about IB: they had a bad mobile trading platform and they had horrible customer service. With the release of the iPhone real-time trading application IB has finally corrected one of their last significant flaws. But don't worry: they still have incredibly horrid customer service. Here is what they have to say about their new iTWS trading platform:
IB's state-of-the-art iTWS provides electronic access to your IB account from your iPhoneTM. iTWS lets you enter and manage orders, view executions, monitor your account balance – all from your iPhone!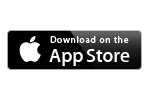 With iTWS, you can:
View real-time streaming market data.
Trade stocks, options and futures worldwide.
Take advantage of our SmartRoutingTM technology, which searches for the best price available at the time of your order and dynamically routes and re-routes all or part of your order to achieve optimal execution.
Monitor your trades.
Monitor account information.
Manage your portfolio.
Disclosure: No positions. I am a generally satisfied customer of IB and I have my main trading account there. IB has no affiliate program so I get nothing for recommending them.